Barcelona in a group: Let Olivier help you organise your trip
Taking a group to Barcelona, and need a little extra help planning your trip? Just ask Olivier!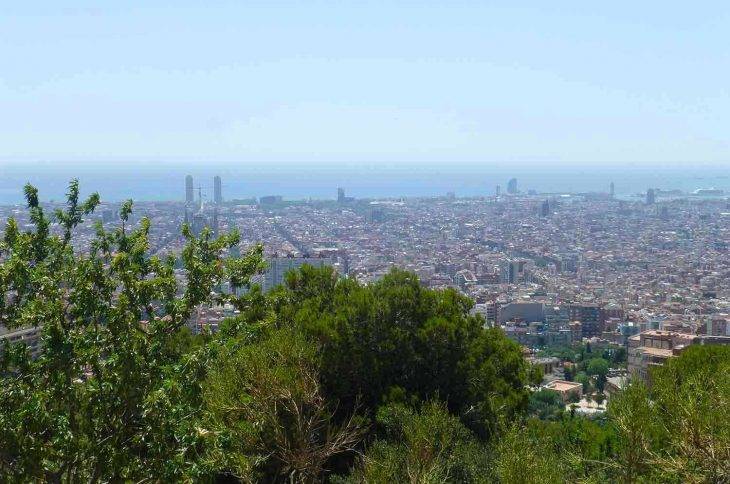 Organising a holiday abroad, in a language that you are not necessarily fluent in, doesn't always go smoothly. If your trip also happens to involve a group, things can quickly become very complicated. But don't panic, we have a solution!
Olivier is French but has been living in Barcelona for more than 11 years and speaks excellent Spanish, Catalan and English. He offers a number of services to help you coordinate your group trip to Barcelona, and he can make preparing your trip to the Catalan capital as easy as one, two, three (or un, dos, tres 😉
Barcelona in a group: Olivier's services
1- An exclusive tour of Camp Nou
Olivier is a devotee of FC Barcelona, the famed football team of his adopted city. As a true supporter he regularly heads to Camp Nou and never misses a match!
Olivier leads guided tours of this hallowed football stadium, which he knows like the back of his hand. He will be delighted to show you around the stadium and the Barça museum, and he has no shortage of stories about the club and the grounds!
This trip is perfect for the uninitiated as well as true football fans!
Find all the information on this guided tour in our article Another way to visit Camp Nou: Take a guided tour with an expert!
How much? €18 for adults (14 and older) – Reduced price: €15 (for 6-13 year-olds and over 70s). Warning! Entry to the stadium is not free and the cost is not included in the tour price. To book your tickets click here.
When? Every day from 10am to 3pm
Tour length: around 2 hours
Group rules: minimum 10 people – maximum 55 people (With a group this size, Olivier will be assisted by other guides)
2- Finding and booking a restaurant for a group

Finding a nice, good quality place that can accommodate large groups is no mean feat! Let Olivier know what you want to eat and how much you want to spend, and he can suggest a number of restaurants. He can also translate the menu to help you decide what to order.
Price of service: 90 euros
Booking method: Olivier will make the booking in your name and the final bill will be settled by you at the restaurant.
Group size: from 11 to 30 people maximum
3- Booking group transport

If you're looking for a reliable transport service to take you around the city, Olivier can help you find a bus with a driver and will assist you in your booking.
Price: Ask Olivier
Booking method: You will settle the final bill with the transport company
Group size: from 11 people
Barcelona in a group: personalised services for businesses and football clubs
Are you traveling with a work group? Or are you coming to spend time in Barcelona with your football club? Don't hesitate to let Olivier know what you're after! He also offers bespoke services to meet your group's unique needs.
Like this article?
Click here!
Comments