Lullaby Rambla Catalunya: a budget youth hostel in the heart of the city
If you like to wander all day and you're looking for a cheap central location then the Lullaby Rambla Catalunya youth hostel is made for you!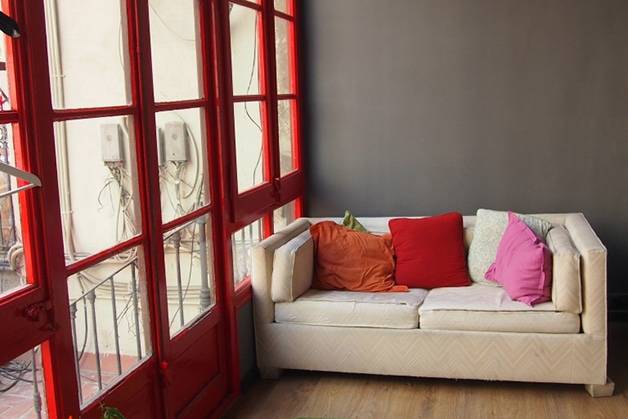 Where?
Eixample
metro: Catalunya (L1 L3)
Rambla Catalunya 12
When?
every day of the year
How much?
from 10 euros per person
Why?
for its central location
The Lullaby Rambla Catalunya youth hostel is ideally located just a few minutes from Plaza Catalunya, and it is the perfect place for visitors with a small budget who spend most of their stay out and about in the city.
Features
Rooms
Admittedly the dormitories in the Lullaby are quite dark. At the same time, the girls' dormitory looks onto a pleasant little veranda where a couch awaits you for a moment of relaxation. Furthermore, as the Lullaby is located in a big old apartment, some of the dormitories have a quite theatrical decor with moldings and pretty rosettes on the ceiling.
Common areas
At the Lullaby Rambla Catalunya, there are different common areas to choose from depending on your mood.
If you are looking to lounge in the sun then the huge terrace is perfect.
If you prefer a more secluded outdoor area then the little internal patio might be even better.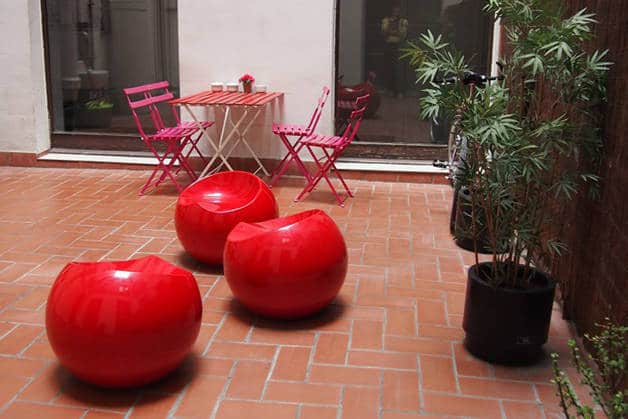 If you prefer the indoors and you're looking for a comfortable couch then there is a large lounge at your disposal as well as another warm smaller lounge just in case.
Although breakfast is included in the price, a kitchen is also available to use.
Little extras at the Lullaby Rambla Catalunya
When the hostel is full, and particularly in Summer, the welcoming and friendly staff organise free paella dinners. This is a great way to get to know other travellers! Even if Catalan people usually eat this dish at lunchtime, rather than dinner, we quite like this little initiative.
Another bonus at the Lullaby, is that you can register for a free guided tour of Barcelona in English, which leaves from the hostel every morning.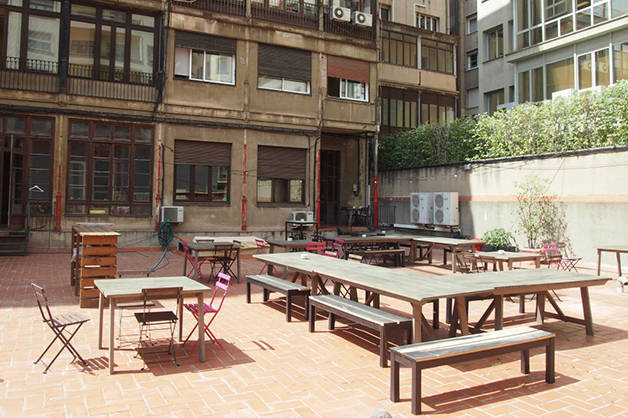 Useful information
Check-in is from 1pm, and check-out before 11am.
The price is the main attraction: off-season a night will cost you 10 euros. Prices vary depending on the season and also on holidays and weekends.
The Lullaby Rambla Catalunya has heating and air conditioning.
Like this article?
Click here!
Comments