Vrabac: an elegant and welcoming Bed & Breakfast in the Gothic quarter
With its central location, elegant décor and warm, friendly atmosphere, Vrabac has everything you could want from a B&B!
Where?
Gótic
metro: Liceu ( L3)
Portaferrissa 14
Why?
for its modernist charm
for the central location
It's getting easier and easier find non-dubbed, original-language (VO) film screenings in Barcelona. Read on for our pick of the best VO cinemas!…
In this article, we help you to choose the right Ibis, Ibis Styles or Ibis Budget hotel for your stay in Barcelona – as you'll…
If you're planning a trip to Barcelona in Spring 2019, don't miss the Meet Van Gogh exhibition, created by Amsterdam's prestigeous Van Gogh museum -…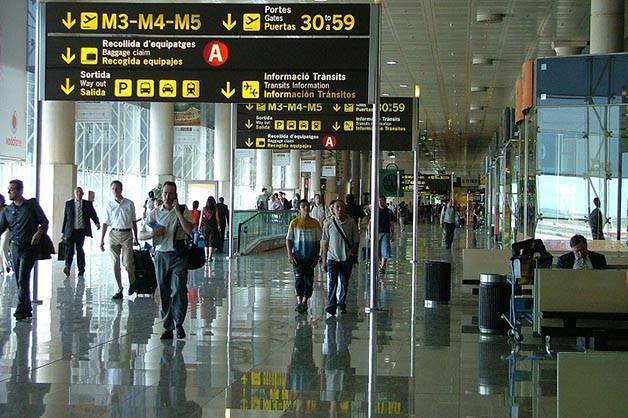 Many different airlines fly into and out of Barcelona. Book early and compare different options to get the best prices!…
Cera 23 is a gastrobar serving up delicious, creative cuisine in a simple and relaxed environment – a hidden gem in the heart of the…
We challenge you to name any other shopping centre with such amazing views of the Mediterranean! Maremagnum, right by the port of Barcelona, is a…
Great tapas in an authentic and welcoming setting in the heart of one of Barcelona's most charming quarters: welcome to Bodega La Puntual! …
Fancy a spot of wilderness with your city break? Here's our selection of campsites within easy reach of Barcelona. Now, where did we put the…
Booking a flight from Barcelona Airport? Need somewhere to leave your car? Find out more about your options and book online before you travel! …
Youth hostels are the ideal option for accommodation on a budget, and Barcelona has plenty! Read on to discover some of our favourites hostels in…
The Vrabac is located in one of Barcelona's most historic quarters, on a street off Las Ramblas. It's near a whole host of tourist sites, restaurants and bars, with excellent public transport links: a big plus!
Public areas
Vrabac isn't a hotel, but a bed and breakfast, so there's only one shared area, with tables and chairs.
This area is used for breakfast, and you're free to make use of it at other times of day – it's a great place to read or to play one of the games provided by the owners.
The décor is sophisticated and packed with little historical details. The blend of old stones, antique furniture, modern lighting and contemporary artworks is particularly effective.
Rooms
There's no "standard" room at Vrabac, and they all have their own individual feel. Different rooms offer different amenities.
Choose from a double, twin, triple or quadruple room – all with private bathrooms located just across the landing.
If you prefer an en-suite option, select from the "basic", "standard" or "deluxe" doubles.
Vrabac: little extras
Vrabac offers a guided tour of the city, led by an architect, packed full of fascinating facts. Group tours cost from €100 – €150, depending on the number of participants and your chosen time slot.
Dinner is also available on request. For around 30 euros a head, the owners will introduce you to some of the region's culinary specialities.
If you're a romantic at heart and looking for a way to surprise someone special, you can have chocolates, flowers, balloons or other little treats placed in your room. Contact reception for more information.
Useful information
Check-in is from 1pm, and check-out is by 11am.
All rooms are fitted with air conditioning and heating.
Rooms cost from around €80 – €150 per night, depending on the category and the season.
Breakfast is included in the price.
Like this article?
Click here!
Comments