Black Friday in Barcelona: pre-Christmas sales!
Barcelona will play host to a Black Friday event on 23rd and 24th November 2018 - a great opportunity for early sale shopping!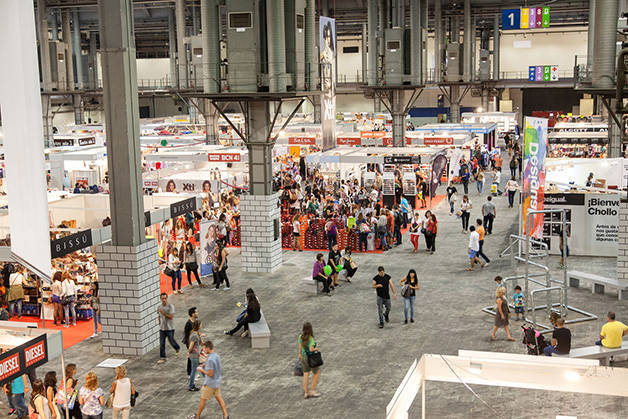 The concept of Black Friday has recently reached Europe from the US, where the day after Thanksgiving traditionally marks the start of the Christmas shopping period. This shopping-event is also celebrated in the Radical Market, a huge fair that offers incredible promotions.
Black Friday in the center of Barcelona the last weekend of November 2018
Black Friday was launched in Barcelona by Cromek Systems, a marketing agency, with the aim of helping smaller retailers and promoting local commerce. Previous editions of the event have attracted over 400 participants.
Shops all over Barcelona will offer significant reductions on articles and services over the last weekend in November.
These promotions cover a whole range of different items, including fashion, accessories and décor, alongside less "conventional" options – meals out, for example, or even laser epilation treatments!
Where? Across Barcelona (see the Black Friday website for a full list of participating retailers)
When? Friday 23rd and Saturday 24th November 2018
Why? For the wide variety of special offers
Radical Market, Cornellà de Llobregat
Whether you're a die-hard fashion fan or just need to update your wardrobe, head for Radical Market, located just outside Barcelona.
Covering over 10,000 m2, Radical Market features brands suh as Adidas, Vans, Desigual, Replay, Pepe Jeans, Levi's, Tommy Hilfiger, Ralph Lauren, Nike, Ray-Ban, Quiksilver, Guess and more.
Where? Carrer de Tirso de Molina, 34, 08940 Cornellà de Llobregat
When? 27th – 29th September, 10am – 10pm
Why? For big brands at bargain prices, with between 60 and 90% off
Getting there Metro line 8, or suburban trains R5, R6, S8 or S33, all from Plaça Espanya – get off at Almeda.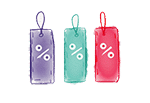 The video below gives a quick glimpse of what to expect when you arrive.
If you're looking for fun new gift ideas, this is your chance – get ready to flex the plastic!
Like this article?
Click here!
Comments