Gastronomic Barcelona: a guided tour for your 5 senses
Want to see the foodie side of Barcelona? What better than a guided tour? It's a guaranteed hit!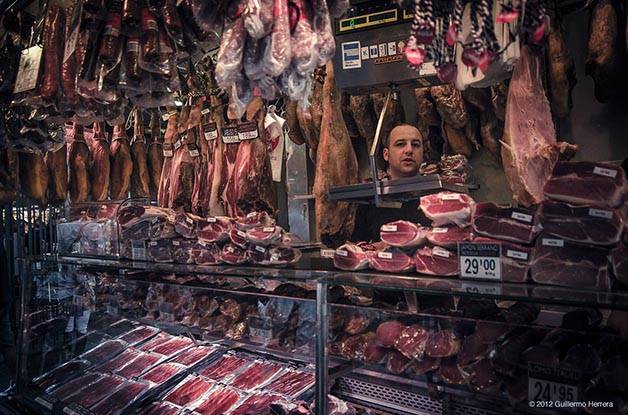 Where?
The Ramblas and surroundings
When?
every day of the year (on demand)
How much?
See end of article
Why?
to discover local cuisine
to see another side of Barcelona
Catalan cuisine is rich in contrast, and exploring it opens up to you a whole world of Catalan experiences.
But it will take you further than just discovering the local culinary culture: you will dive into the local atmosphere, take a trip through hundred year old streets, learn about the history of the places you visit, and discover Barcelona with all 5 senses.
A gastronomic tour of Barcelona: The tourist office version
The gastronomic tour organised by the tourist office is really a top tip.
Your guide will accompany you for 2 hours of discovery of Catalan culinary identity, for less than €20, tasting included, and less than €7 for children between 4 and 12.
The tour includes:
Having tried it, I can tell you it's really great! You learn a lot about Catalan cooking while walking through some of the most emblematic areas of the city. It's a really original and well-organised tour that I can only recommend!
The tour takes place Monday to Friday at 10:30am
Gastronomic tour of Barcelona: José's version
José's version is different for the following reasons:
It's a made-to-measure tour
It's in Spanish, French or English
It lasts 3 hours
You visit the Boquería market instead of Santa Caterina
The tasting is a little different
The timings are more flexible
Route of the tour
The tour starts in the narrow streets around the Ramblas. You take a stroll through charming little shops where local people come to stock up on coffee, cheese, chocolate…
You continue by diving into the Boquería market, finding products that make up the Catalan culinary identity. Which is a great chance for the guide to give you his mother's paella recipe…a real family secret!
Your tour will then take you to the Gothic neighbourhood, specifically Petritxol street. Its cafés specialising in hot chocolate and churros (granjas) and its art galleries have made it famous and very dear to the people of Barcelona.
Useful information
The tour lasts 3 hours. It costs around €195 for a group of 1-6 people. If there are more than 7 of you, contact us, for a more competitive price.
It is available every day of the year, although it is necessary to book. To reserve your tour, write to us through our contact form.
Like this article?
Click here!
Comments