Gay Pride 2018: a week of fun and free events in Barcelona
Barcelona Gay Pride 2018 offers a great programme for all of you fun-loving, laid-back types out there, whatever your age or orientation!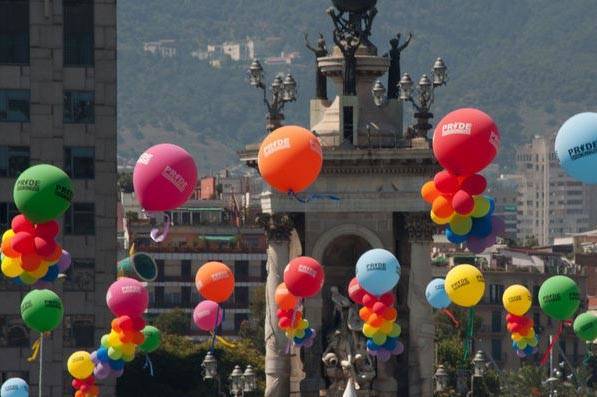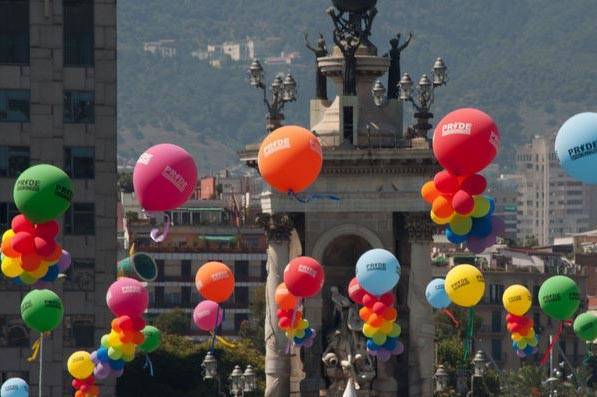 In many places, Gay Pride (or LGBTQ pride) is a festive event enjoyed by partygoers of all ages and orientations. Great news: Barcelona is one of them!
Gay Pride is free, open to all, and offers moments of pure madness each year. The philosophy behind the event is simple: celebrating the respect of diversity through culture and entertainment in the most visible way possible.
Gay Pride 2018: the dates and the programme
The Gay Pride will take place this year from Saturday 23rd to Saturday 30th June 2018.
The programme is not available yet. To give you a little idea of ​​its content, here is an overview of what happened during the 2017 Gay Pride.
The festival lasts for over a week, but the main events for 2017 were held on 7th and 8th July. Many of the activities were held in the same location, on the Moll de la Fusta, a pedestrian promenade which runs along the edge of the port (see the map at the bottom of the article).
Wednesday 28th June 2017
The official opening of the festival, held on the square in front of the University of Barcelona.
Friday 7th – Saturday 8th July 2017
Discover the "Village" and join the party at the heart of Barcelona's Gay Pride festival on the Moll de la Fusta.
Saturday 8th July 2017
The pre-parade at 4pm, Plaça Espanya – possibility to join in.
The iconic Gay Pride parade at 5pm, leaving from the Plaça Espanya, going along the Avigunda Paral·lel, the Portal de la Pau and Passeig Colom before finishing on the Moll de la Fusta.
A huge party at the finishing point from 8pm, with a whole host of DJs to get things started!
For the full programme, see the official event website here.
Ready to party?
Like this article?
Click here!
Comments