Retrome: the retro "home sweet home" hotel
If you're looking to get away from soulless hotels, and you love a refined vintage style, then the Retrome hotel is perfect for you.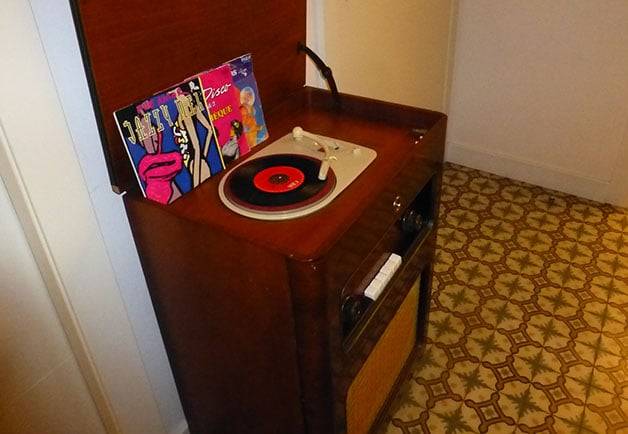 Where?
Eixample
Girona 85
metro: Passeig de Gràcia (L2 L3 L4)
When?
every day of the year
Why?
for its modernist charm
When you arrive at 85 Girona street, it is hard to believe that you have reached your destination. The first surprise is that the Retrome doesn't have a sign, just a bell with its name at the side of a heavy wooden door, but there are more surprises to come as the Retrome is a hotel unlike any other!
The Retrome: half-modernist apartments, half-charming hotel
Once the stairs have been climbed and the door opened you will have the impression of entering a modernist Barcelona apartment.
The Retrome is however a "boutique hotel," an American concept opposed to the impersonal nature of luxury hotel chains.  A boutique hotel means urban charm, style and detail. The aim of the team in this sort of hotel is to attend to the smallest needs of their guests during their stay in a warm and stylish atmosphere.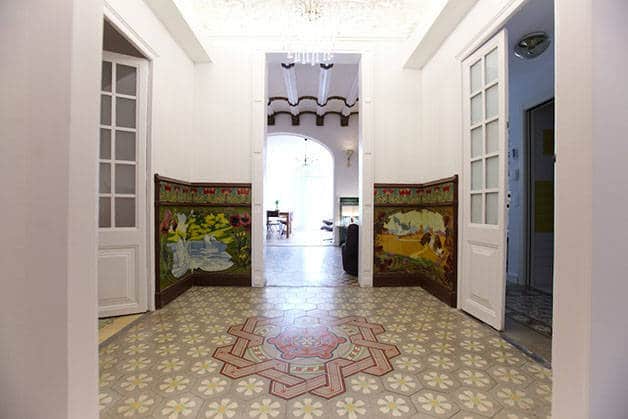 Modernist charm and "vintage" style: a successful marriage
At the Barcelona Retrome the effect is striking. A positive energy characteristic of the modernist era is evident throughout this old building with its high ornate ceilings and visible beams. The artisanal mosaic of the floor and the hand-painted tiles on the entrance walls have been preserved and restored to the most wonderful effect.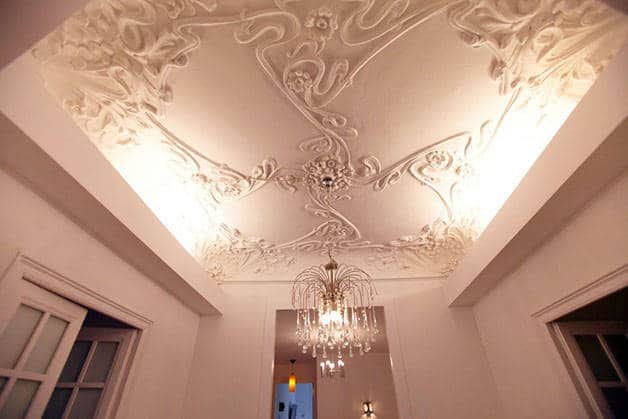 However the Retrome's real prowess lies in its carrying off a 50s, 60s and 70s, vintage style in this modernist building without overloading the the decor.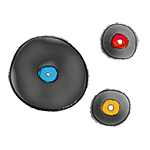 Friendly spaces and personal touches
The Barcelona Retrome has warm and spacious common areas with little retro armchairs, green couches, a fireplace and a little library corner. A small kitchen fitted with an old-style espresso machine and a red refrigerator, backs onto a dining room with a long wooden table decorated with fresh flowers.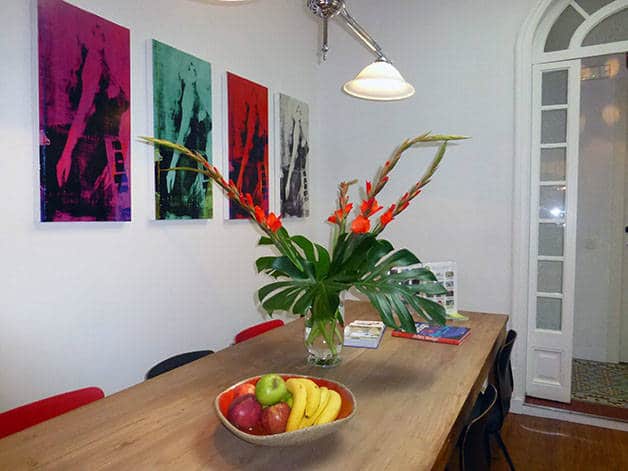 Retrome rooms
Each of the 7 rooms are decorated differently. The artisanal tiles, the vintage lamps, chocolates placed on the bedside tables, prettily decorated bathrooms, and terraces or balconies all create a refined and welcoming atmosphere.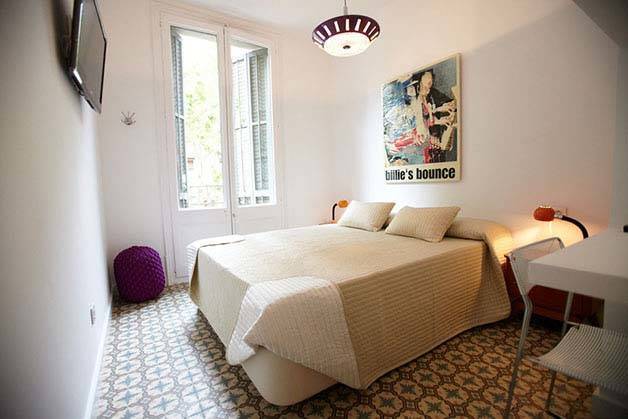 The rooms all have a flat screen and an office corner. The prices vary depending on the season and their size and capacity, as one of them is big enough for 3 or 4 people thanks to a sofa bed.
The cosmopolitan Retrome team will give you personal attention and will be on hand to make your stay more pleasant.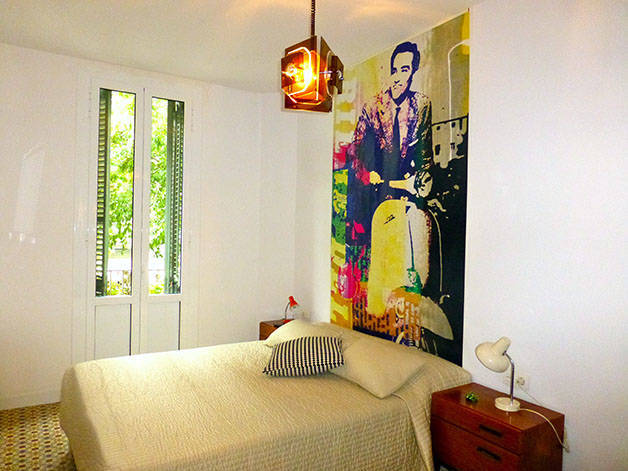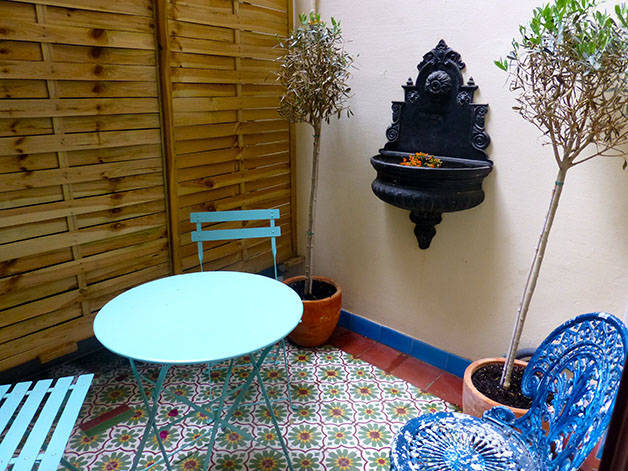 The little details that make a difference
To welcome you on your first morning you will be offered a complementary espresso or cappuccino. If you arrive in the afternoon, you will be welcomed with a glass of Cava in this beautiful homely hotel.
Like this article?
Click here!
Comments