April, May and June in Barcelona: the spring film festivals
Film lovers: 3 major film festivals are held in Barcelona during the months of April, May and June. Plenty of new things to discover!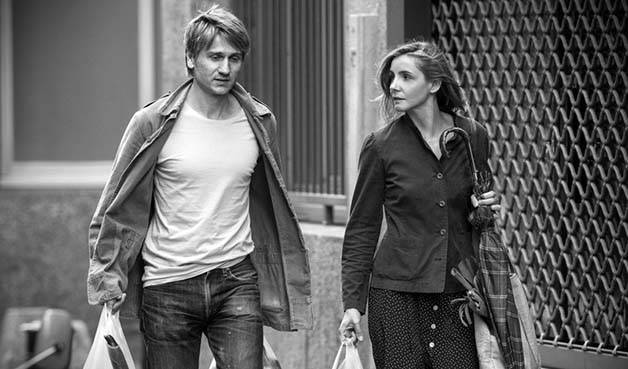 Springtime is a great season for film-lovers in Barcelona, with the independent cinema festival, a documentary film festival and even a festival of Jewish cinema. Take your pick!
D'A: international festival of independent cinema
D'A: the concept
The aim of the D'A festival is to raise awareness of the best independent cinema from around the world. Screenings take place at the Barcelona Centre for Contemporary Culture (CCCB), the Filmoteca de Catalunya, the Aribau Club cinema, and at the headquarters of the Societat General d'Autors i Editors (SGAE). See here for more information.
D'A: the programme
The programme features over 60 films by both new and experienced producers, selected from the best offerings seen at film festivals around the globe. Screenings are in the original language with Spanish subtitles, so there's a fair chance you might find something in English.
For the full programme, see the official festival website.
Why? For an "intellectual" film experience
How much? €25 or €30 for a 5-entry pass
When? 27th April – 7th May 2017

Docsbarcelona: international documentary film festival
If you like learning, you'll love Docsbarcelona!
The Docsbarcelona festival puts out a call for submissions, then selects a list of 25 documentaries. These are shown at different cinemas across the city, but mostly at the CCCB, the Renoir Cinema and the Aribau Clubs. Screenings are open to the general public.
At the end of the festival, the adjudicators select winners from each of the following categories:
Official Section: the most relevant documentaries in relation to current affairs
New Vision: new producers and/or perspectives
DOC-U: documentaries produced by Catalan universities
Xtra: "out of competition" films
Films are shown in English, Spanish or Catalan, with subtitles in one of the three languages. For the full festival programme, see the official Docsbarcelona website.
Why? For a new vision of the world
How much? Variable – some free, most between 5 and 10 euros
When? 22nd – 28th May 2017
Barcelona Festival of Jewish Cinema
The Barcelona Festival of Jewish Cinema was created in order to raise awareness of Jewish culture. Whilst events are held in various European cities, the Barcelona festival has had the greatest success to date. The dates for 2017 have yet to be confirmed.
For the full programme, see the festival website. There are generally a number of French films included, and most screenings are held at the French Institute in Barcelona. The festival also features Israeli and German productions.
Why? For the selection of French films
How much? Single tickets €4, €10 for 5, €20 for 10. Multi-entry tickets are available by emailing abonos@fcjbarcelona.org (prices subject to change.)
When? TBC for 2017
Like this article?
Click here!
Comments