The best places to park in Barcelona: plan ahead to save
Practical tips for finding cheap parking in Barcelona, making life easier when the time comes to park your car.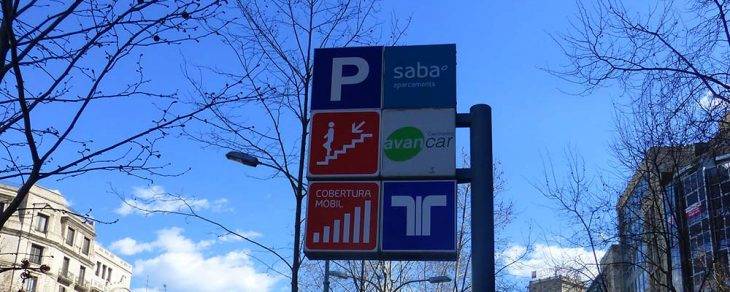 Parking in Barcelona is expensive if you pay by the hour – better to plan ahead. If you want somewhere safe to park your car but don't want to pay a fortune for the privilege, this article is for you.
Book ahead for impressive reductions
The superb Parclick website allows users to find a parking space near their hotel, book in advance and pay online, offering some seriously impressive reductions.

Secure vs outdoor parking
Barcelona has a number of outdoor carparks (notably at Montjuïc). However, for safety reasons, we would not advise using them overnight.  The Montjuïc area is home to a range of parks and museums but is not a residential zone, something which should ring alarm bells in terms of nighttime security.
By using an indoor parking facility, with CCTV and/or security staff onsite, you should be able to avoid any nasty surprises.
Cheap parking in Barcelona
The bargain option: Viajeros
The Viajeros carpark isn't in the most central location, but it presents the advantage of being the cheapest!
A 5-minute walk from the Badal metro station, this practical option, boasting 24-hour surveillance, is remarkably good value for money at only 7 euros for the day (NB: not per 24h).
The B:SM parking card: unlimited access to 39 carparks across Barcelona
A range of cards are available, from around 25 euros for one day, 45 euros for 3 consecutive days (72 heures) or 69 euros for 7 consecutive days (168 heures), giving access to 39 different carparks.
During the subscription period, you will be able to come in and out of any of the 39 car parks of the B:SM (Barcelona: Municipal Services) network as many times as you wish. Simply pay online, then exchange your printed receipt for a card in the first carpark you use on arrival.
The 39 carparks are spread across the city, and offer a great deal if you want to avoid paying for public transport or taxi trips.
Map of B:SM carparks in Barcelona
Cost-effective underground parking near Camp Nou, Barcelona
The Viajeros carpark, mentioned above, is a 15-minute walk from Camp Nou, making it an excellent option for those travelling to Barcelona for the day to go to a football match.
On match days, traffic around Camp Nou can be horrendous. Leave yourself plenty of time, particularly if the match is a big one!
The Tanatori Les Corts carpark is a 4-minute walk from the stadium, and is part of the B:SM network. Consider using the parking card system mentioned above.

One to avoid: finding a space on arriving in Barcelona

This is NOT something we would advise doing! Yes, you're sure to find a space somewhere, but the prices can be astronomical. If, despite our warnings, you decide to live dangerously, be very careful about choosing where to park.

Parking in the Old Town and in the Gràcia quarter of Barcelona

Some of the carparks in the little streets around Born, Gràcia and the Gothic Quarter are badly laid-out, full of pillars, with narrow access ramps and very small spaces. Best avoided, especially if your car is larger than average.

Best city-centre carparks in Barcelona for big cars

Carparks in the B:SM network are generally practical and well-designed. Saba carparks are even more spacious, but the extra space comes at a price.
Like this article?
Click here!
Comments