Iniesta, Busquets and Ter Stegen: 2 star players and a new goalkeeper at FC Barcelona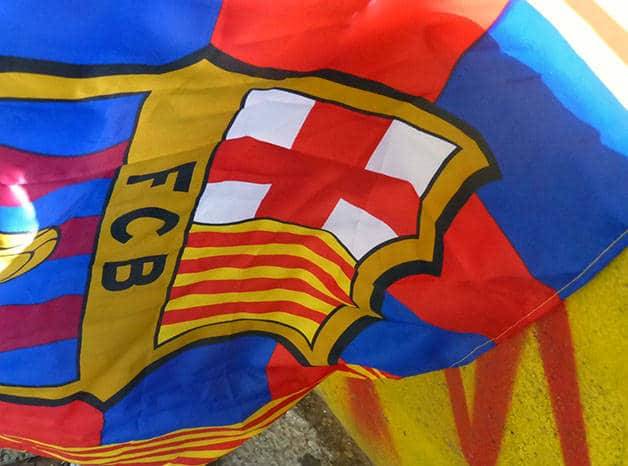 Check out these facts on Iniesta, Busquets and Ter Stegen: three very important players at FC Barcelona! Then dazzle your friends with your expert knowledge of Barça.
Click here to read our article on seeing a Barça match
Andrés Iniesta – an exceptional football career

Born the 11th of May 1984 at Fuentealbilla in Spain, Andrés Iniesta joined the Barça junior team on the 1st of September 1999. He then joined the adult FC Barcelona team on the 29th of October at the age of 18. He played in the FC Barcelona until 2018.
Since then, Iniesta won La Liga 8 times, the Copa del Rey (the Spanish league cup) 4 times, the Champions League 4 times and the Clubs World Cup 3 times.
He was named 2009 player of the year in the Spanish league and UEFA best player in Europe in 2012. With the Spanish national team he won the World Cup in 2010 and the European Championship in 2008 and 2012. Which is what you call a career!
He used to play midfield for Barça and he weard number 8.
Five facts about Iniesta :
He scored the deciding goal in the 2010 World Cup final during extra time against the Netherlands (1-0).
The 23rd of June 2014 he played his 100th match with Spain against Australia during the World Cup in Brazil.
In the village where he was born (Fuentealbilla) a street has been named after him. A little later Iniesta built a house in "his" street. Not everyone can do that!
In 2011, he bought most of the shares of his first club Albacete Balompié for €420,000.
He and his wife, Ana Ortiz, have two children, Valeria (3 April 2011) and Paolo Andrea (31 May 2015).
Sergio Busquets – a Barcelona leader

Born on the 16th of July 1988 at Sabadell in Spain, Sergio Busquets i Burgos joined the Barça youth team in the Summer of 2005 and made his professional debut with FC Barcelona on the 13th of September 2008.
Busquets already has a market value of around 60 million euros.
He has won the League of Champions 3 times and the Spanish League 6 times. It's not surprising that he has become one of the leaders of the Catalan team.
At FC-Barcelona he plays defensive midfielder and wears number 5.
Five facts about Busquets :
With the Spanish national team, Busquets won the World Cup in 2010 and the European Championship in 2012.
He has a release clause of 200 million euros in his contract.
His father, Carles Busquets, was goalkeeper for FC Barcelona from 1988 to 1998. He now coaches the goalkeepers for the FC Barcelona B team.
The Busquets are among the only ones, with the Sanchis and Maldini families, where the father and son have both won the Champions League.
Vicente del Bosque (Spanish national team coach) declared in June 2010 that he would like to be like Busquets if he was still a professional player.
Marc-André Ter Stegen – a great German hope

German Ter Stegen was born the 30th of April 1992 at Mönchengladbach and in July 1996 joined his hometown team Borussia Mönchengladbach.
He made his professional debut in the Bundesliga (the German league) on the 10th of April 2011.
In May 2014, he was bought by FC Barcelona for the sum of 12 million euros and his first season with Barça started in July 2014.
This goalkeeper is one of German football's rising stars and he has already worn the national jersey many times. Which is surprising given the competition for the German goalkeeper position provided by Manuel Neuer (Bayern Munich), Roman Weidenfeller (Borussia Dortmund) and Ron-Robert Zieler (Leicester). In July 2014, Ter Stegen had a market value of around 20 million euros.
He plays goalkeeper for FC Barcelona and wears number 1. Since the departure of Claudio Bravo, Ter Stegen plays all matches except those of the Copa del Rey.
Five facts about Ter Stegen :
Ter Stegen has a 80 million euro release clause in his contract.
He is the third German goalkeeper to wear the Barça jersey (after Robert Enke and Timo Hildebrand).
Ter Stegen was voted best goalkeeper of the season 2011/12 in the Bundesliga.
His family name, Ter Stegen, is not very common in Germany and his ancestors were Dutch.
Superstitious Ter Stegen never lets anyone else wear his gloves, even for a second.