Go see a match at the Barça stadium in Barcelona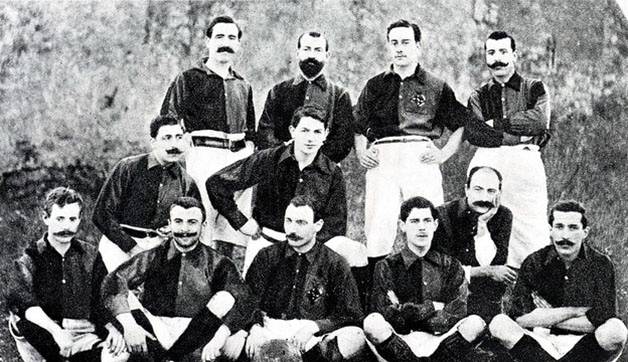 Barça football club was born over a century ago thanks to Hans Gamper, a Swiss sports fan living in Barcelona.
In November 1899, with eleven other players, Gamper created "El fútbol Club Barcelona".
The values of F.C. Barcelona
Together, the first players stood for values such as integration, democracy and engagement with Catalonia. Still today, Barça continues to stand for these values.
The origins of F.C. Barcelona's blue and garnet
The origins of the club's choice of blue and garnet colours remains enigmatic.
According to some, Hans Gamper chose the colours of his club at Bâle in Switzerland. However, Gamber's descendants suggest that their ancestor was never a member of this club and that the colours come from a club in the canton of Tessin where Gamber's sister lived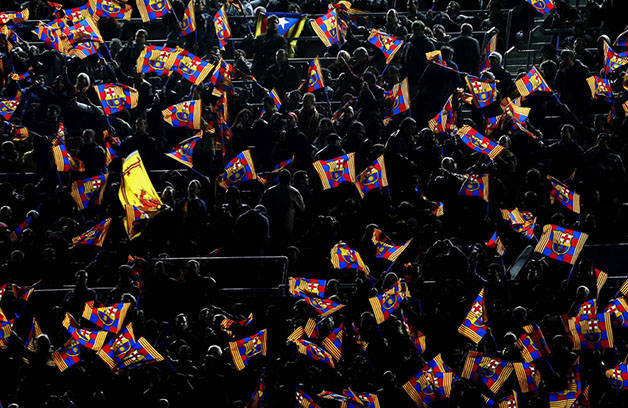 At the time, the Barça strip was divided in half: one half was blue and the other garnet, with sleeves of the opposite colours. The outfit was completed with belted long white shorts.
For a few seasons the strip has been changing year to year but the one they wear at Camp Nou remains blue and garnet.
The association of these two colours has given rise to the adjective "blaugrana" in Catalan and "azulgrana" in Spanish, to signify Barcelona Football Club.
Buying tickets for a Barça match
The team has a global reputation thanks to its prestigious ranking and the excellence of its players, and it continues to inspire and excite fans.
Advice: when planning a football weekend book your return for Monday, as match times are set just a few weeks in advance, and they may take place on Sunday evening.
Ticket prices vary widely depending on the match. You can find tickets for 35 euros but also for 900 (!). Be warned that in the less crucial games of the season you may not see all of Barça's star players on the pitch. Worth bearing in mind to avoid disappointment.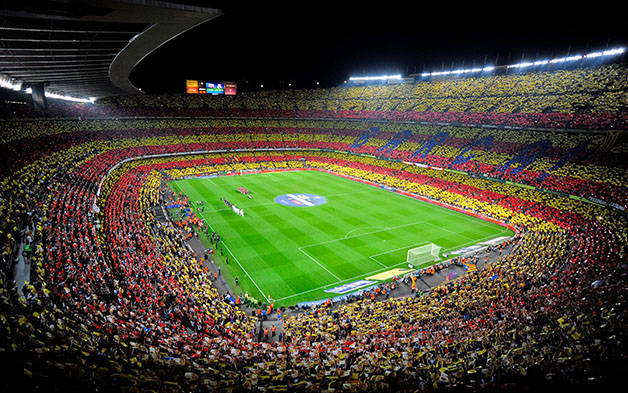 Getting to Camp Nou
On foot:
We advise you to arrive on foot as it's a lot calmer, and it's also congenial and atmospheric on match days and a unique experience to walk through the Barcelona streets with crowds of supporters.
By metro:
The metro is the most practical way to get there taking line 3 (stations: Palau Real, Maria Cristina ou Les Corts) or line 5 (stations Collblanc ou Badal).
Warning! If the match is on a weekday, the metro closes at midnight so you will have to find another way to get home.
By bus:
Lots of bus lines stop near Camp Nou (7, 15, 43, 67, 68, 74, 75, L12, L50, L60 et L62.)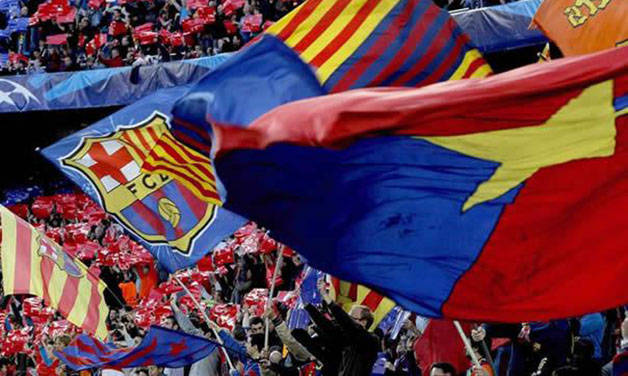 By car:
We advise against driving too close to Camp Nou on match days as traffic jams bring large parts of the city to a standstill hours before kick-off.
See our article on low-cost parking in Barcelona, to find really inexpensive and useful parking info for a Barça match day at Camp Nou.
By taxi:
There are a lot of taxis to be had around Camp Nou after matches but a lot of fans will have the same idea. There are numerous taxi ranks around the stadium, so we advise you to go there and wait for one.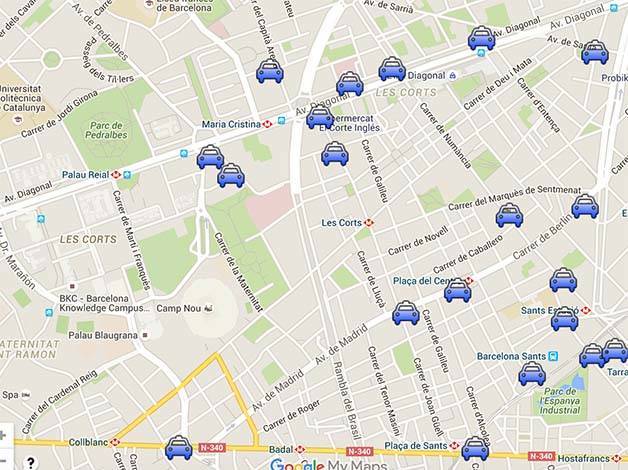 Camp Nou museum: an alternative if you can't get to a match
If there are no matches planned during your stay in Barcelona or the tickets are too expensive, why not visit the stadium and its museum instead?
For even more info and advice we recommend our article Attending a Barça match: an expert's advice.