Attending a Barça match in Barcelona: a specialist's advice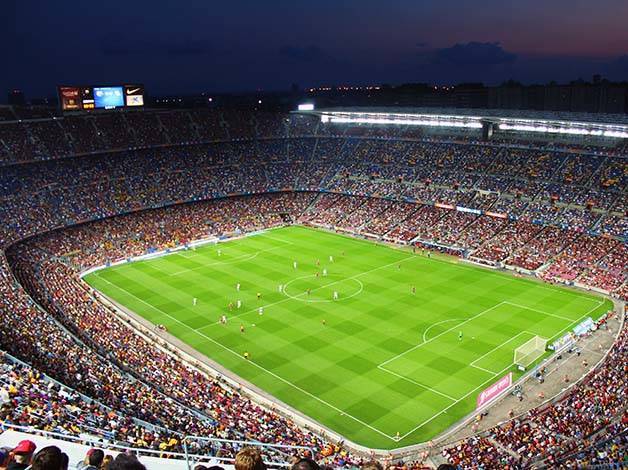 Olivier Goldstein, a journalist specialising in F.C. Barcelona, has kindly agreed to answer the questions you no doubt ask yourself if you want to attend a Barça match or see your favourite players up close.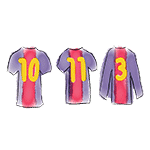 When to go see a Barça match at Camp Nou?
Barça play at Camp Nou from mid-August to mid-May.
Consult the Liga calendar from mid-July to find out the 19 weekends where Barça will play their championship matches in Barcelona. You can then book your stay well in advance.
You can also see F.C. Barcelona in their stadium at the Joan Gamper Trophy, a friendly match that takes place mid-August.
The Champions League takes place during the week. The calendar is finalised at the end of August for three matches from September to December.
The Copa del Rey takes place during the week in January-February. The prices for this are generally more accessible than in the Champions League. But the match dates are only set a few days in advance.

On what days of the week do championship matches happen at Camp Nou?
A championship match is held at Camp Nou between Saturday 1pm and Sunday 10:30pm.
You therefore need to book your stay until Monday if you want to be sure of seeing a match at the weekend. The days and times are set just 5 weeks in advance.
Are some Barça matches cheaper than others?
Yes, and there are even some big price differences! Barça defines price lists depending on the opposing team and the period of the season.
For a top tip, come between October and February to see one of the teams out of the first division or who finished between 10th and 17th place in the preceding year.
Matches are most expensive between May and August as the titles are played in May and people want to see the new team in August.
When they meet with Real Madrid, Atlético, and Champions League second round, the ticket prices shoot up.
Is it advisable to bring children to a Barça match?
Of course! In Spain football is a family show that attracts supporters from 0 to 99 years. Tranquility reigns inside and outside the stadium and the crowd is very well behaved.
Olivier has even brought his children on multiple occasions, and they're delighted to hear the Barça hymn and picnic with a sandwich bought outside the stadium – better and less expensive – and a "Cacaolat" (chocolate drinks adored by Catalan children).
Warning: for security reasons only disadvantaged children (maximum 3,000) can enter Camp Nou for free during matches. Others pay for their tickets, whatever their age.
How can you see the Barça team players?
It's very difficult but not impossible.
You can see them 2 hours before kick-off in the Camp Nou car park located on Av. Joan XXIII. But be careful! None of the players will stop: there's a match to get to!
The alternative, is to go to the Barça training centre at Sant Joan Despí. Arrive at least an hour and a half before the training session (hours are available to view on fcbarcelona.com) and position yourself at the entrance to try to stop the players' cars.
The training centre called Ciutat Esportiva, is at the end of the line 78 which leaves from Sants station (expect to spend 40 minutes on the bus, and a bus arrives every 20 minutes). Another possibility is to go by taxi (around 20 euros from the centre of Barcelona).

Camp Nou guided tour with Olivier
Olivier offers friendly and informative guided tours all year long. For further information, click on Another way to visit Camp Nou: take a guided tour with an expert!
Other articles on Barça that may interest you