The Barcelona Card: to buy, or not to buy? We answer the question…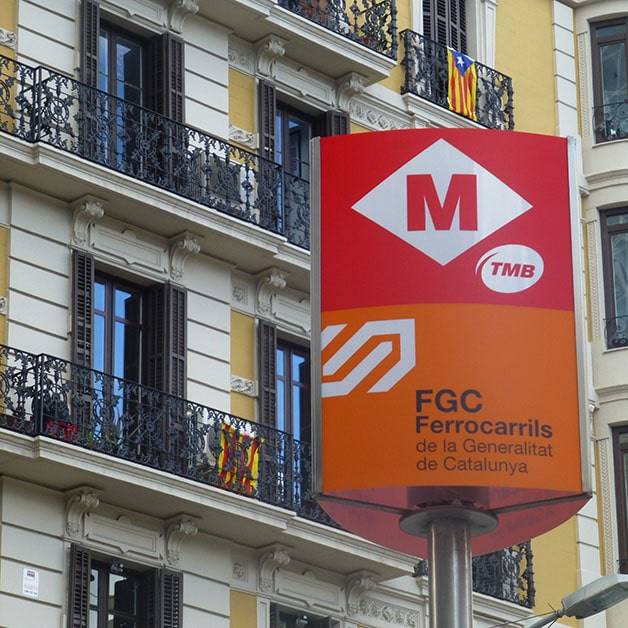 The Barcelona Card can be a great way to combine travel, visits and activities in and around Barcelona. However, it's not the best option for everyone. This article will help you decide if it is for you.
Advantages of the Barcelona Card
Unlimited access to public transport in Barcelona
For a one-time payment of around 40 euros (full price) for 3 days and 60 euros for 5 days, the Barcelona Card gives you free access to all public transport within Barcelona: metro, bus, ferrocarrils, zone 1 of the renfe suburban train network and the train running between the city and the airport.
Free or discounted access to certain cultural institutions and tourist attractions
The Barcelona Card gives you free access to certain cultural institutions:
20 % discount off entry to several other sites, such as the Pedrera, the Palau de la Música, the aquarium, the zoo, the Tibidabo theme park and Port Aventura
Discounts at certain restaurants, shops and for theatre and concert tickets
Price of the Barcelona Card
The price varies depending on your age and on the length of your stay. Starting at around 21 euros for a child for 3 says, up to 60 euros for a 5-day adult pass.
Is the Barcelona Card the best option for you?
Depending on your plans and preferences, the Barcelona Card may not necessarily be the best choice for you.
If your stay in Barcelona will last between 3 and 5 days and you're an "active" tourist, aged between 25 and 65 and planning to use public transport, then the Barcelona Card may well be your best bet. Other public transport cards used in conjunction with the Articketbcn, a pass giving access to 6 of the city's museums, may also do the trick.
Before making a decision, we recommend comparing the advantages of this card with the Barcelona City Pass
For students, children and the over-65s, the Barcelona Card is unlikely to be the cheapest option. For starters, many museums and cultural institutions already offer discounts to people in these age groups, meaning the offers associated with the this card may not be worth it. Simply choose one of the many public transport passes on offer and carry a form of ID at all times in order to get discounted entry to tourist attractions.
The Barcelona Card Express
TOP TIP! If you're only planning to stay for 2 days, try the Barcelona Card Express. It offers the same advantages as the Barcelona Card (discounts and unlimited travel public transport) but for a shorter period.