A weekend of shopping in Barcelona: the guide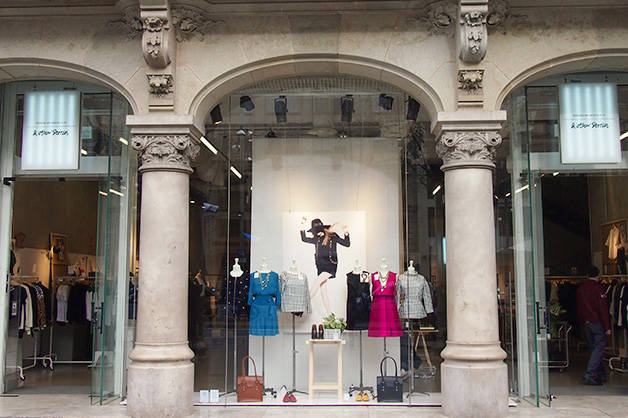 Planning a shopping weekend in Barcelona? Great idea – the Catalan capital is a shopaholic's dream. Here's our programme for a successful stay!
Remember to bring an empty suitcase…
You're likely to need extra luggage to bring back your loot.
Warning: if you're travelling with a budget airline, there will be an extra charge. Book ahead, either when buying your ticket or before arriving at the airport – it's a lot more expensive to pay on the day.
Keep a close eye on the scales and make sure you check the weight limit for your airline (generally around 23kg). Each kilo over the limit will cost you a small fortune!
Find a hotel room
Budget
We recommend the Praktik Hotel, a cute little two-star establishment just next to Carrer Girona, a street full of outlets.
Travelling in a group? Consider renting an apartment, which usually works out cheaper than hotel rooms. The Whotells apartments are ideally situated for a weekend's shopping in Barcelona.
Mid-range
The Denit is an excellent base for retail therapy enthusiasts. Sophisticated, comfortable and pleasant, it's just a stone's throw away from the pedestrianised Portal del Angel shopping street. A real bonus!
High end
If you're more of a designer diva, stay on the Passeig de Gràcia itself, at the pretty, designer Sixtytwo, right in the heart of the luxury shopping district.
Identify your shopping targets
Barcelona's main shopping streets
Barcelona's named brand stores are all located around the Plaça Catalunya.
The main shopping streets are Portal de l'Angel, Passeig de Gràcia, Rambla Catalunya, Avinguda Diagonal, Plaça Catalunya and Carrer Pelai.
Iconic shops in Barcelona
If, like us, you enjoy visiting charming, historic local shops, there are plenty of options around Las Ramblas and around Via Laietana.
The Raval and Gràcia quarters are a vintage shopper's paradise. To find out more, see our article Shopping in Barcelona: which quarter is best for you?
Shopping centres
There are several shopping centres in Barcelona for those who prefer to do all their shopping in one place.
Where to shop to make the most of your budget
Bargain shopping in Barcelona
Some of Barcelona's cheaper chain stores include Blanco, Shana and Lefties, all of which have branches around Plaça Catalunya and in certain shopping centres.
The Inditex group of brands (Bershka, Stradivarius, Pull and Bear, Oysho, Zara, Massimo Dutti etc.) is very well represented in Barcelona, and prices are often lower than those you'll find outside of Spain.
Mango, a brand started in Barcelona, also has stores spread across the city.
Outlets
There are several outlets in the Heron City shopping centre, including Mango and Desigual, but there are also a fair few in town, including:
Custo: Plaça del Pi, 2 (Gòtic)
Desigual: Diputació, 323 (Eixample)
Mango: Girona, 37 (Eixample Dret) and Tamarit 129 (Eixample Esquerra). The one in Girona is bigger, and many other brands have outlets on the same street.
Natura: outlet Zabriskie, Mallorca 198 (Eixample Esquerra)
Burberry: Valencia, 644 (Sant Martí)
Multiple brands: The Outlet Born, Carrer del Bonaire, 5 (Born)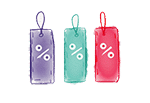 La Roca Village: easy access by shuttle bus
La Roca, 30 minutes outside of Barcelona
is a shopping village which plays host to named brand stores at discount prices. It's very easy to get to from Barcelona by taking the shuttle bus, which will take you to and from the village at either end of the day.
Passengers are entitled to a VIP card giving an additional 10% discount on all purchases.
For more information, see our articles: Fashion outlets in Barcelona and Decor, sports and music outlets in Barcelona: your favourite things at low prices.
High-end shops
Barcelona's most exclusive shops are mostly located at the top end of the Passeig de Gràcia, la Rambla Catalunya and Avinguda Diagonal.
Useful information
When to shop in Barcelona
Opening times
Shopping centres and international chain stores are generally open from Monday to Saturday from 10am to 9pm, non stop.
Smaller shops, however, generally open from 10am to 1.30-2pm and again from 4.30-5pm to 8.30-9pm. Don't forget that places close for lunch, and that lunch here is late.
Shops in Barcelona can only open on a certain number of Sundays and public holidays each year. The dates for 2017 are 8th January, 2nd july, 1st November and 6th, 8th, 10th, 17th and 24th December.
Sales
for 2017 will take place from 8th January until the end of February and from 2nd July to 31st August.
Shopping Night Barcelona
is an annual event offering a range of activities, stalls, shows and music to accompany your shopping activities. The shops on the Passeig de Gràcia stay open until 1am for the occasion!
Paying
In Barcelona, you may well be asked to show ID every time you pay for something by card – so don't leave everything at the hotel!
Finally, if you live outside of the European Union, you can claim a VAT refund on your shopping, if the total is greater than €90.15.